Forces have been asked to check all officers and staff against national police databases to "identify anyone who has slipped through the net" in the wake of the David Carrick rape case, the Home Office said.
The 48-year-old – who had served as a Metropolitan Police officer for more than 20 years – was found to be one of Britain's most prolific sex offenders after he admitted dozens of rapes and sexual offences following attacks on 12 women.
Now, the National Police Chiefs' Council (NPCC) is due to ask all forces to double check their officers to find anyone who is "simply not fit to wear the uniform".
In a statement, the Home Office said: "This will help identify anyone who has slipped through the net before vetting standards were toughened and ensure those who are unfit to serve can be rooted out.
"The government will do whatever it takes to root out misogyny and predatory behaviour from the ranks of the police."
Home Secretary Suella Braverman described Carrick's "sickening crimes" as a "stain on the police", and said he should "never have been allowed to remain as an officer for so long".
Read more:
Timeline of Met Police's missed opportunities to stop Carrick
'He was evil' – Victim of Carrick describes months of abuse
Inside the home of a serial rapist
"We are taking immediate steps to ensure predatory individuals are not only rooted out of the force, but that vetting and standards are strengthened to ensure they cannot join the police in the first place," she added.
"Every day, thousands of decent, hard-working police officers perform their duties with the utmost professionalism, and I am sure they all share my disgust at his despicable betrayal of everything they stand for."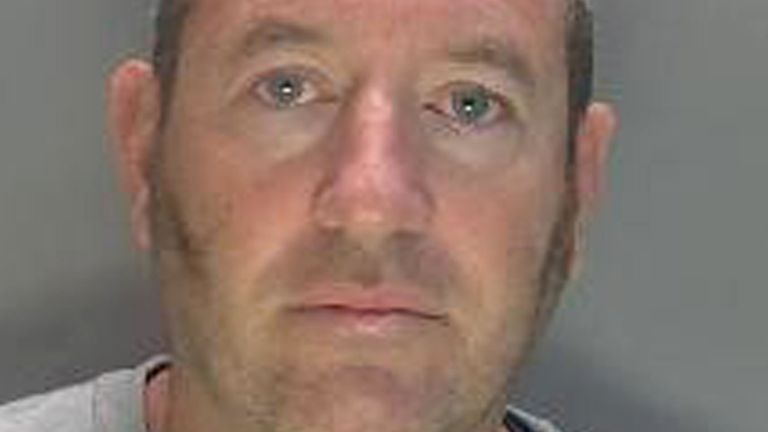 Calls for Carrick's state pension to be blocked
Ms Braverman has also said she supports an effort launched by London Mayor Sadiq Khan to have Carrick's state-funded pension, reported to be £22,000 a year, forfeited.
The idea has also been back by immigration minister Robert Jenrick, who told Sky News: "This is one of the most egregious cases of police misconduct in the history of the Met, perhaps in the history of British policing.
"This disgusting individual should not benefit from his years serving in the Metropolitan Police."
The Mayor's Office for Policing and Crime has said it will submit a forfeiture request to Ms Braverman after Carrick's sentencing next month.
Such applications are usually made after a police officer has committed a crime while on duty, and pensions can only be blocked if the offending has been carried out in connection to their police service.
Do the police need policing?

PM promises police reforms
The Home Office statement came as Rishi Sunak appeared at Prime Minister's Questions, where he promised police reforms to make sure offenders have "no place to hide".
He told MPs the police must "address the failings" in the Carrick case and "restore public confidence and ensure the safety of women and girls".
The PM is due to meet Metropolitan Police Commissioner Sir Mark Rowley later on Wednesday.
Carrick was formally dismissed from the Met on Tuesday for gross misconduct after pleading guilty to a total of 49 offences, including 24 counts of rape, over an 18-year period.
Click to subscribe to the Sky News Daily wherever you get your podcasts
The force has apologised after it emerged Carrick came to the attention of officers over nine previous incidents, including claims of rape and domestic violence – but faced no criminal sanctions or misconduct findings over those allegations.
In light of the case, the Home Office also launched a review of the police disciplinary system to make sure officers who "fall short of the high standards expected of them" can be sacked.
The review is expected to be completed within about four months, and will see more than 1,000 Metropolitan Police officers and staff who have previously been accused of domestic abuse or sexual offences have their cases reviewed.