David sits on the grass outside Maui's War Memorial Stadium, which usually hosts university American football games, but is now accommodating hundreds of people displaced from their homes.
He is an army veteran but nothing compares to the trauma of witnessing wildfires ripping through his home.
"I've done tours of Afghanistan and Kuwait but never seen anything like this," he says.
"You can hide from a bullet, you can't hide from a fire."
Like so many in Lahaina, David was unprepared for the ferocity and speed of the flames. He jumped in a car with friends but they got stuck in gridlock traffic behind others trying to flee.
"The smoke was so black and thick you couldn't even see your hand," he says.
"I said, 'we've got to jump out of the car and run' because the traffic wasn't moving. They didn't want to get out of the car. I ran for my life and they stayed in the car. Three of my friends in one car and two dogs died. I saw one friend dead on the ground like a piece of charcoal. Like Pompeii, almost."
How wildfires took hold of Hawaii

David has lived in Maui for 17 years but cannot contemplate how the people who survived the wildfire will recover. "Our cars are burned up," he says, "Our friends are dead. The animals are dead. Everybody's dead."
The Hawaii blazes have caused at least 93 fatalities, passing a grim milestone to become the deadliest US wildfire in more than a century – and Hawaii's governor Josh Green said the number of fatalities was certain to rise.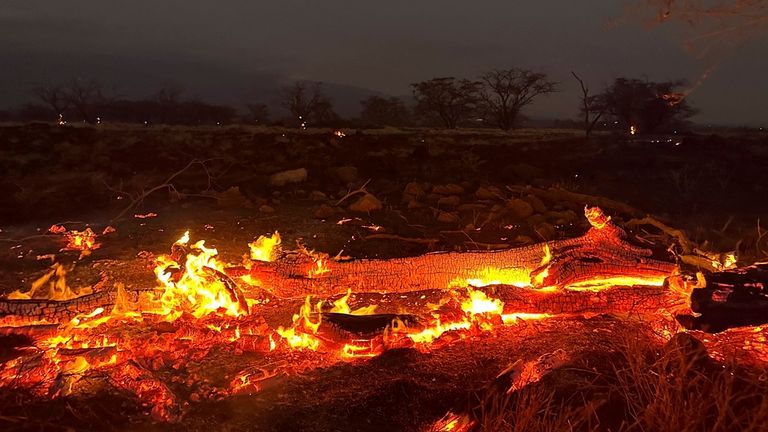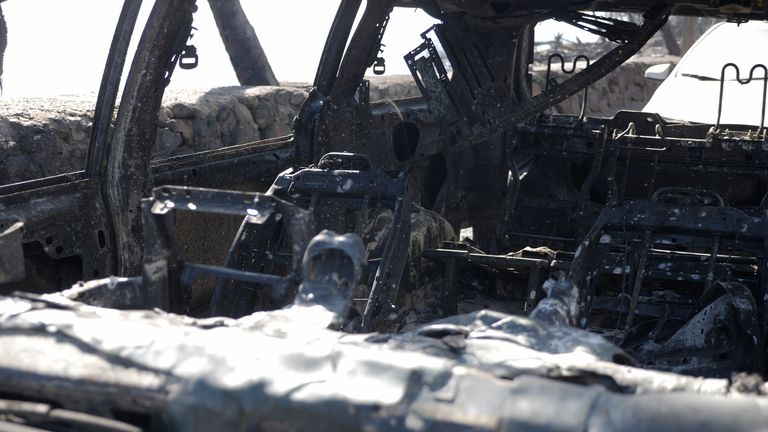 For the first time, sniffer dogs arrived in Lahaina to hunt for human remains in the piles of smouldering wreckage. But only 3% of the ground has been searched so far, with police chief John Pelletier warning of an agonising wait for families of the missing.
Read more:
King 'utterly horrified' by Hawaii wildfires
Before and after shots show impact of Maui blaze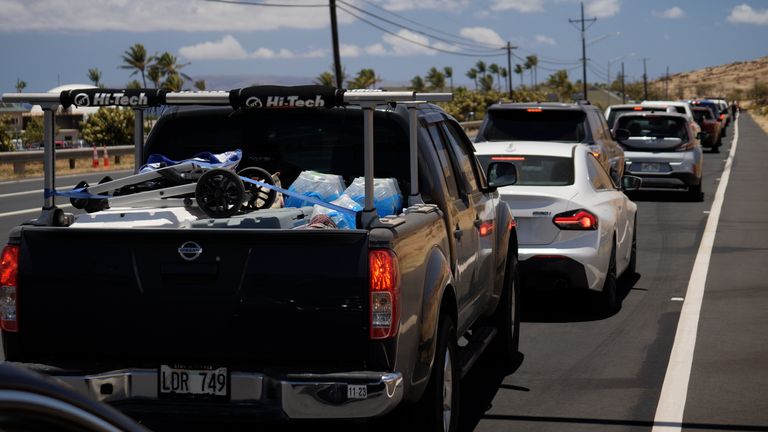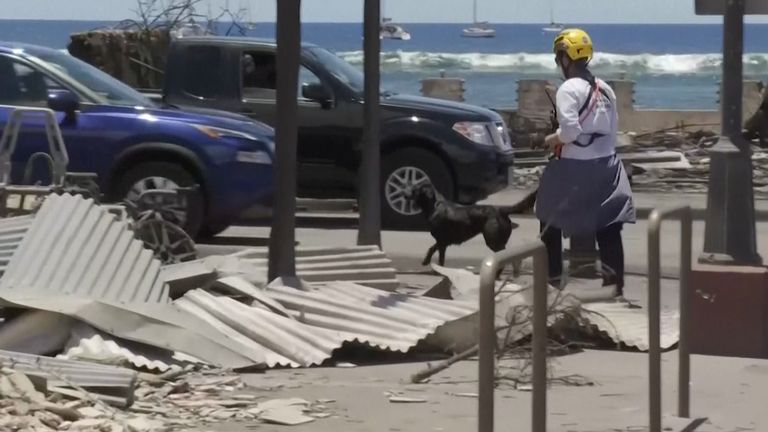 "The remains we're finding are in a fire that melted metal," he says, "We have to do rapid DNA testing to identify them. Every one of these 89 are John and Jane Does."
People who haven't heard from their friends and family since the fires were being urged to register them as missing at a Family Assistance Centre in Kahului, the island's biggest town.
Ace Yabas shows me pictures on his phone of nine family members who have been missing for five days. All lived in Lahaina.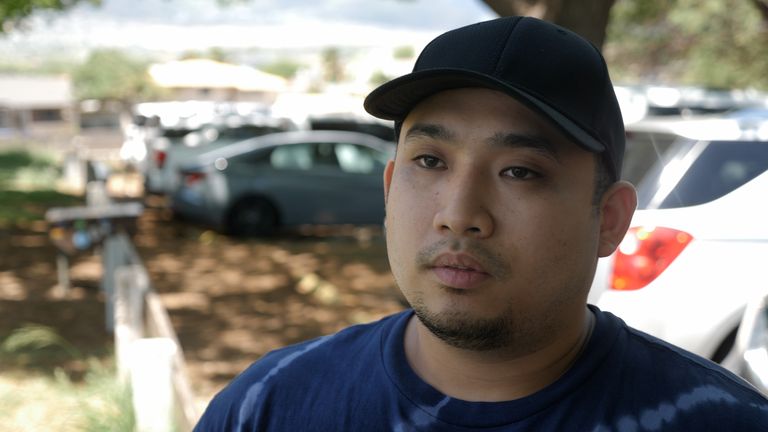 "We've been to a police station, we called the Red Cross, looked anywhere that we can find them, but nothing, zero." I ask if he is getting any help from any authorities in finding them?
"Not yet," he says, "we're still waiting for calls from the government or Red Cross. Still waiting, hoping".