Laurence Fox went "way past the limits of acceptance" in his "appalling" comments on GB News about journalist Ava Evans, the channel's boss has said.
Chief executive Angelos Frangopoulos said it "should not have happened" as he issued a personal apology to the political correspondent.
Actor-turned-political-activist Fox made a series of remarks about Ms Evans – a journalist for the website PoliticsJOE – in which he asked show host Dan Wootton: "Who would want to shag that?"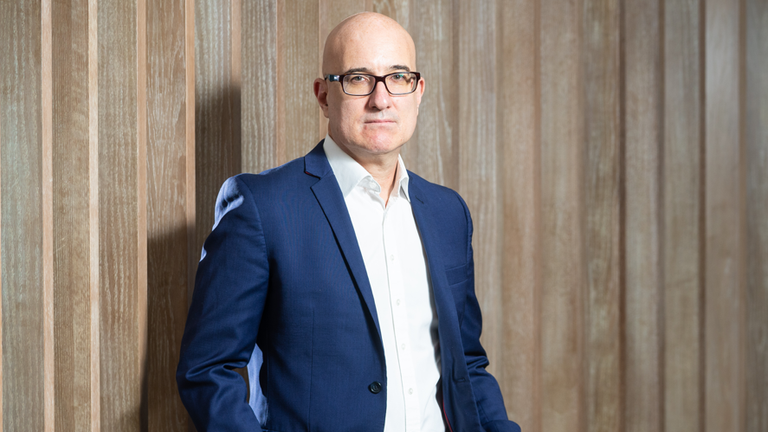 Both Fox and Wootton, who could be heard laughing during the episode, were suspended by GB News in the face of an internal inquiry and an investigation by broadcast regulator Ofcom, which received around 7,300 complaints.
Meanwhile, presenter Deacon Calvin Robinson posted on X, formerly Twitter, in a show of support for Wootton, saying he will not appear on Dan Wootton Tonight without Dan Wootton.
He also condemned "careerist ambitious" colleagues "who are currently gunning for his job".
"These people are worse than the woke mob, because these vultures are giving the mob ammunition and essentially escalating the channel's demise," he added.
Wootton and Fox have both apologised since the broadcast, with the latter acknowledging his comments were "demeaning" and "not representative of who I am".
He also said he expected to be sacked by GB News on Friday over the incident.
'I know I'm getting sacked tomorrow'

Meanwhile, Wootton's MailOnline column has also been axed over the controversy.
His regular column was originally paused in August while the publication investigated allegations he used a pseudonym and offered colleagues money for sexual material.
In an interview with the BBC, Mr Frangopoulos said GB News had a "process to follow", but expected the internal investigation to be "resolved very quickly".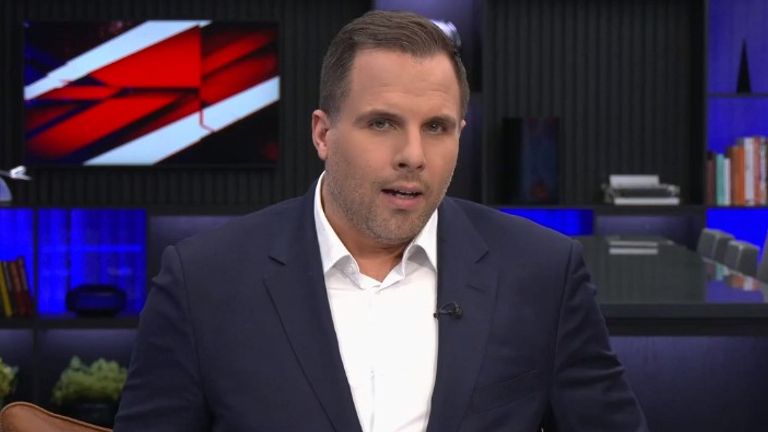 The former head of Sky News Australia added: "I was appalled by those comments, they are not in keeping with the values with us as a business and obviously we took action immediately.
"I was horrified by what was said… that comment should not have gone to air.
"That should not have happened. The way it was handled was also not the way it should have happened.
"They did not reflect what we believe is appropriate conversation as a media company, as a part of the national conversation, it really is an apology, it was just really inappropriate."
Read more:
Reaction and what Fox said – in full
Who is Laurence Fox?
Ofcom chief says there are 'real issues around misogyny'
Mr Frangopoulos went on: "I think Laurence Fox does sail close to the wind but he didn't sail close to the wind earlier this week, that was way past the limits of acceptance.
"We are about free speech, but it is about a respectful way.
"There's a few issues here.
"Number one we're looking very closely at the production process that went into the programme, we're looking into the way that the interview was handled and we're also looking obviously at the comments themselves, which were appalling and we're absolutely horrified about what was said and I've written a very extensive and personal apology letter to Ava on that."