This week, Rishi Sunak made a surprise speech announcing delays to a number of key Conservative pledges aimed at cutting greenhouse gas emissions.
But alongside a five-year delay to the ban on selling new petrol and diesel cars, and various changes to promises on oil and gas boilers, the prime minister also claimed he was scrapping a number of more "heavy-handed measures" that would hit people in their pockets.
These elements have caused some controversy, with former ministers accusing him of "pretending to halt frightening proposals that simply do not exist", and calling them "straw men" that were never even government policy.
Politics Hub: PM 'undeterred' by net zero backlash
However, Mr Sunak has insisted they are measures that have been "raised by very credible people about ways to meet our net zero obligations".
So what has Mr Sunak claimed to have scrapped? And were they ever on the Tory agenda in the first place?
Compulsory carpooling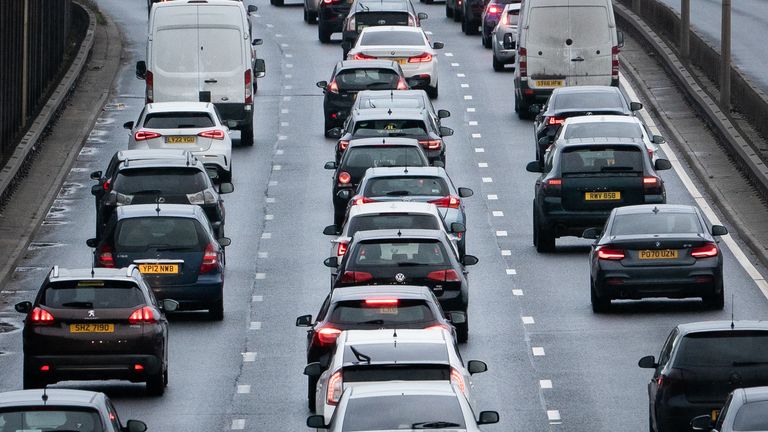 First up, the prime minister said: "The proposal for government to interfere in how many passengers you can have in your car – I've scrapped it."
The government has sung the praises of carpooling – often referred to as lift sharing – before.
In 2022, the Department for Transport issued guidance to councils about the benefits of introducing schemes locally, saying increasing the number of people in each vehicle by 1% annually between 2022 and 2030 would remove 1.25 million cars from the road and result in an annual reduction in CO2 of 1.25 metric tons.
Encouraging carpooling was also among the recommendations made by the independent Climate Change Committee, set up as part of the Climate Change Act to advise the UK on tackling the issue.
Its members said two-thirds of car trips are undertaken with just the driver, and introducing carpool lanes could help improve the figures, while "societal pressure to increase car occupancy could play a role as the public becomes increasingly environmentally aware".
But making carpooling compulsory was never government policy.
Recycling bins
The next policy Mr Sunak claimed to have scrapped was "the proposal that we should force you to have seven different bins in your home" for recycling.
Legislation passed in 2021 means local authorities have to arrange collections for paper, plastic, metal and glass, as well as food, garden and general household waste – but there never seems to have been a rule introduced for them to be taken in separate bins.
The government had been looking into ways to make recycling more consistent across the country, and reforms had been expected in March – though reports suggest they were delayed so as not to impact local elections.
That plan is still expected to come from the Department for Environment, Food and Rural Affairs, but after the prime minister's speech it confirmed "it was never the case that seven bins would be needed by households".
Read more:
Playing politics with climate is a big risk
Sunak 2.0 may not be what Tory MPs wanted
Track PM's progress on his five pledges
Meat taxes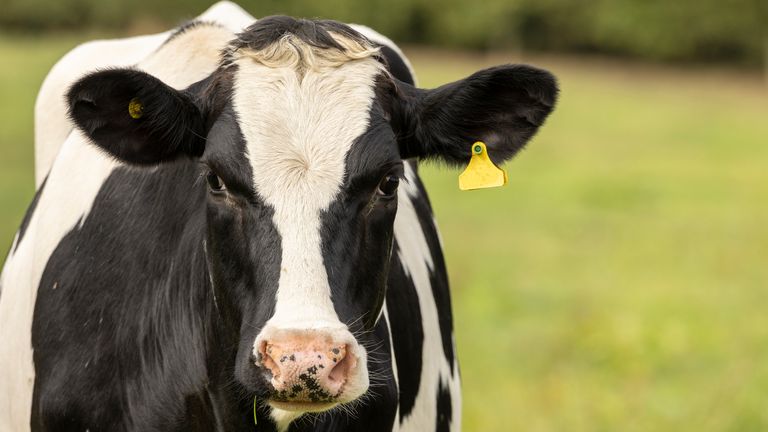 Mr Sunak also said in his speech he had now scrapped "the proposal to make you change your diet – and harm British farmers – by taxing meat".
The idea of a meat tax has been touted by a number of climate experts as an effective way to reduce emissions due to the amount of greenhouse gases created in the farming process.
In the Climate Change Committee's report to parliament last year, they brought up the prospect of "diet change", saying: "Cutting back [on meat] can contribute to healthier diets, reduce direct emissions from food production in the agriculture sector and also free up land that can be used for carbon sequestration."
But the report also said there were "no policies in place to capitalise on [the] momentum" of people already reducing the amount of meat they eat.
The committee said "steps must be taken to encourage a shift to healthier diets with reduced consumption of meat and dairy", pointing to measures adopted by local councils going plant-based at events they host, and a "unique" commitment by the Welsh government to "promote a dietary shift to a healthier and suitable diet, recognising the benefits for climate, health and wider sustainability".
However, these are recommendations, and the government did not have a policy or plan to bring in meat taxes.
Flying taxes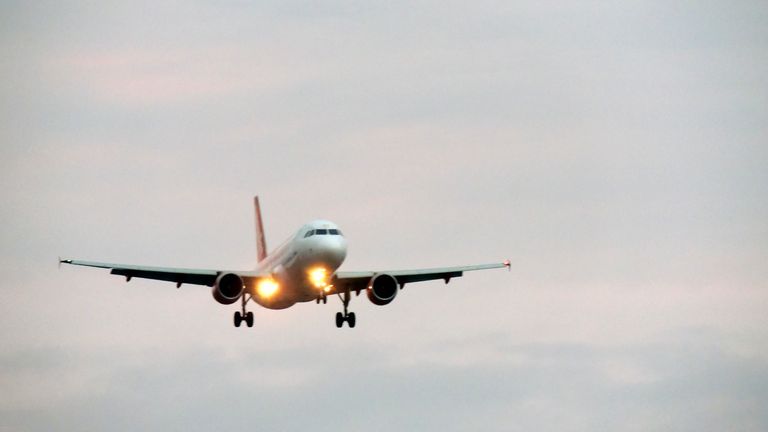 In his final list of policies he had scrapped, Mr Sunak pointed to the proposal to "create new taxes to discourage flying or going on holiday".
Aviation has long been a target of those wanting to cut emissions and numerous policy papers have pointed to additional taxes as a way to put people off air travel.
But it has never been looked at favourably by the Conservatives, with Mr Sunak himself cutting existing air passenger duty on domestic flights back in 2021 when he was chancellor – just days before the COP26 summit in Glasgow.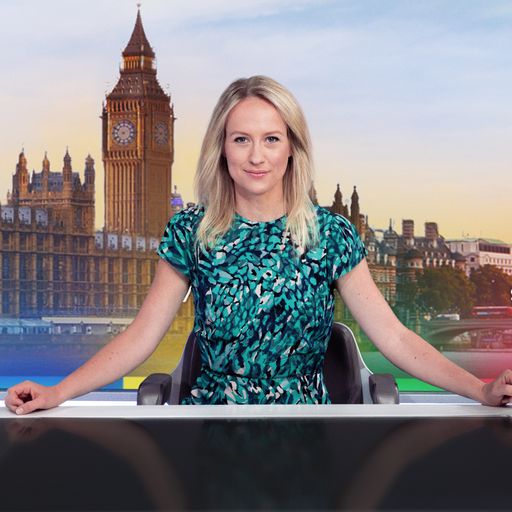 Politics Hub with Sophy Ridge
Sky News Monday to Thursday at 7pm.
Watch live on Sky channel 501, Freeview 233, Virgin 602, the Sky News website and app or YouTube.
Back to the Climate Change Committee report again, and it repeatedly recommends "fiscal policy" such as "taxation, quotas or a frequent flyer levy" to "increase the price of flying to reflect the high emissions cost of air travel and incentivise low-emission alternatives, e.g. rail travel".
It also calls for improvements to broadband to encourage people to use videoconferencing instead of taking flights to meetings, as well as "fair funding mechanisms" to make greener alternatives more affordable, and says such policies could be reviewed if new technology comes on the scene to make flying more environmentally friendly.
But while the committee hammers home its point that taxes "should send clearer signals to consumers on the high emissions cost of flying", this has not been adopted by the government as official policy.