CITV – the channel that gave us Fraggle Rock, Danger Mouse and Rainbow – has left our terrestrial screens. CBBC – home of Blue Peter and Newsround – plans to follow.
Meanwhile real-term investment in children's TV by public service broadcasters has dropped by 30% in the last 10 years.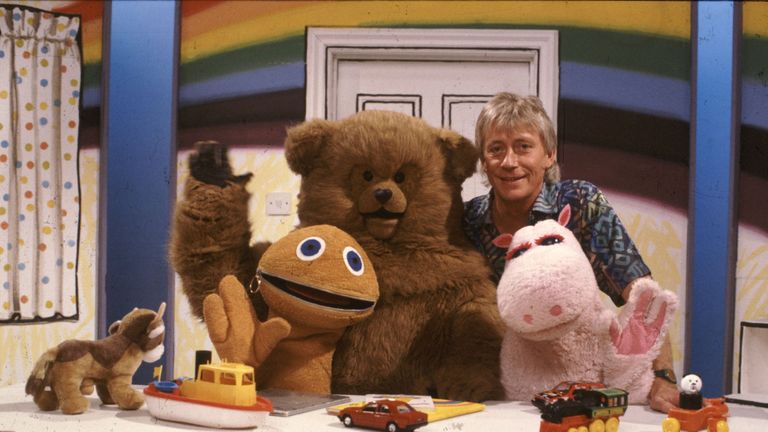 And while Sky has bucked the trend by launching an ad free kids channel, overall, the future of kids TV is looking bleak.
But figures show young people are still watching TV – albeit in a different way. Recent BARB viewing data shows that while the average amount of broadcast TV minutes of children's TV channels watched by four-year-olds per week has declined by 62% since 2019, viewing has risen by 30% in the same period, demonstrating the "streaming first" trend in children's viewing habits.
So, if kids are ditching linear viewing in favour of streaming, some might say that public service broadcasters moving their content online makes sense. Others would rightly argue that not all children have access to the internet.
And then there's the question of what kids are actually watching online. It's an "explosion" of choice the longest-serving female presenter of Blue Peter, Konnie Huq, doesn't think it's necessarily a good thing.
Huq tells Sky News: "Kids will always go for the biggest, fastest dopamine hit… We live in a world of instant gratification culture and actually delayed gratification is much better for happiness and mental wellbeing in the long term.
"And kids, obviously they're not old enough to always make the right judgement calls."
Huq – who is a mother-of-two herself and now works as a children's author and screenwriter – recognises the needs for government legislation to hold streaming companies to account for the content they're putting out. But she also recognises the limitations of people trying to control a seemingly infinite web.
She says: "It's hard for laws, legislation, parents, schools, and the control culture to keep up with the changes that are going on.
"So, it's important to make sure that you know what your kid is seeing, because on YouTube, for instance, your child could be watching one thing, but then different suggestions pop up unselected, unbeknownst to you. So, a few programmes hop away could be something that you might not be comfy with your child watching."
Subscribe to the Sky News Daily wherever you get your podcasts
The Online Safety Bill– a new set of laws to protect children and adults online – is due to come into law later this year.
And at the Royal Television Society Convention earlier this week, the Culture Secretary Lucy Frazer announced new plans to bring unregulated online channels under Ofcom content rules on traditional TV to ensure children and vulnerable viewers are protected from inappropriate or harmful material.
The Department for Culture, Media and Sport told Sky News: "The shows we watch as children shape the way we see the world, staying with us forever.
"From Thomas The Tank Engine to Shaun The Sheep and Horrible Histories, the UK is home to some of the world's best children's shows. Over 845 kids programmes have benefitted from the government's generous animation and children's tax reliefs, increased in this year's budget, leading to more than a billion pounds of investment.
"The upcoming Media Bill will require mainstream on-demand streaming services to follow a new video-on-demand code protecting children from harmful or inappropriate content and we're consulting on bringing unregulated online TV channels under Ofcom's rules to deliver consistent protections."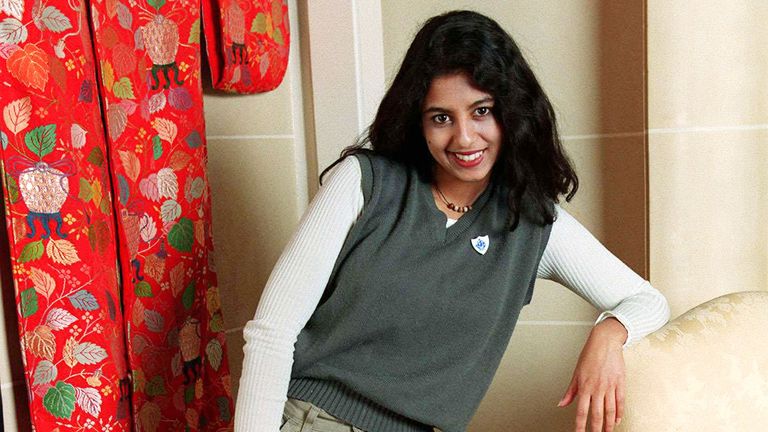 However, with investment in kids TV at its lowest level since 2012 (Ofcom's Media Nations Report found that real-terms investment in children's TV by public service broadcasters fell from £114m in 2013, to £80m last year) many would argue that investment just isn't enough.
Spending on original kid's content in the UK has been slashed following the 2006 ban on advertising junk food to children.
And the Young Audiences Content Fund – a £44m fund designed to help support children's programming on channels including ITV and Channel 5 – was scrapped by the government last year.
Former CBeebies series producer Jon Hancock, who is now managing director of kids and family production company Three Arrows Media, calls the ditching of the fund "a difficult pill to swallow", particularly because it was such "a monumental success".
Set up by the government, and administered by the BFI, the fund was created to help stimulate more commissioning of UK-specific content in public service broadcasters outside of the BBC (which is funded by the licence fee).
The BAFTA-winning producer says the fund "helped the likes of Channel Five commission some fantastic award-winning content and to have that scrapped as it was 18 months ago was a devastating blow to the children's industry".
Huq too also says the loss of original, sometimes boundary pushing content, is a blow to British children's viewing.
"Kids programming has often been ahead of the curve, before grown up programming has even caught up with it. And you know, that comes to so much diversity, when you're looking at stuff like gay rights, things you wouldn't necessarily assume kids TV even touched with a barge pole or had a hand in, kids TV was always at the forefront."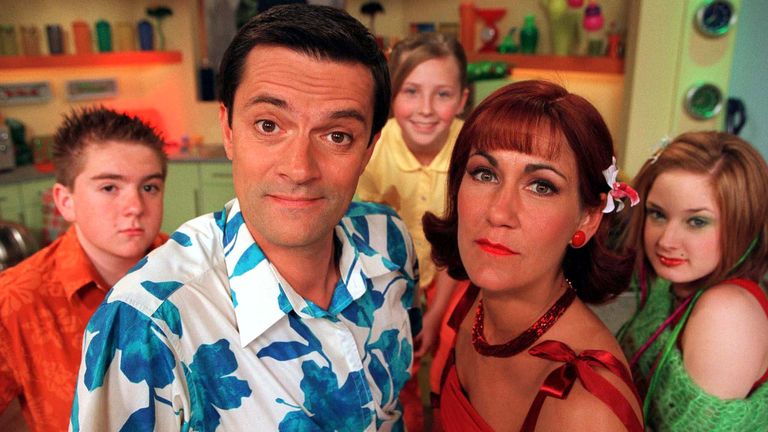 As for BBC's plans to stop terrestrial broadcasting of its children's channel CBBC – home to shows including Blue Peter and Newsround – in the future, Huq feels the broadcaster could be missing a trick.
"There's less and less of these shared viewing experiences, which is why I think some of these Pixar films do so well these days, in that teatime viewing isn't really a thing and everyone seems to just be watching their own thing on their own device. There is no family viewing as such."
The BBC told Sky News: "We have said we won't close any of our children's channels before 2025 at the earliest, and we will maintain them for as long as they deliver value, and our audience needs them.
"Children's content is a priority for the BBC and we are the major investor of original, culturally relevant British content for ages 0-12 – more than any other streamer or broadcaster in the UK and we still have the two leading linear channels for them."
So, while Bob The Builder and Horrid Henry have been forcibly evicted from their CITV terrestrial home, and plonked into ITVX Kids, Blue Peter at least has a temporary reprieve, and won't weighing anchor quite yet.
Time will tell if the evolution of kids TV to online will crush its creative spark or whether the challenge of standing out in a crowded marketplace will inspire innovative new shows and approaches – a new golden age of children's TV.
But as kids become the curators of their own content – the good, bad and ugly – might we do well to consider whether we're handing over too much responsibility to our youngest – and arguably most important – viewers to consume whatever, wherever and whenever they want?
If you're a parent or caregiver – or just love children's TV – you can find Sky's ad-free, 24-hour Sky Kids channel on Sky Q, Stream, Glass, and NOW.