A woman has told Sky News that Russell Brand made her feel "vulnerable and intimidated" – and alleges he refused to call her a taxi until she performed a sex act.
It comes as new allegations continue to emerge about the comedian's behaviour, as another organisation cut ties with him.
Sarah, whose name has been changed, claims she met Russell Brand on an aeroplane where he "seemed friendly and charming".
He invited her for breakfast and a walk after the flight and she agreed to travel in his limousine.
"He changed," she says, "like he wasn't friendly and charming in the limo. He was aggressive and I felt very vulnerable and intimidated."
She describes Brand "jumping" on her.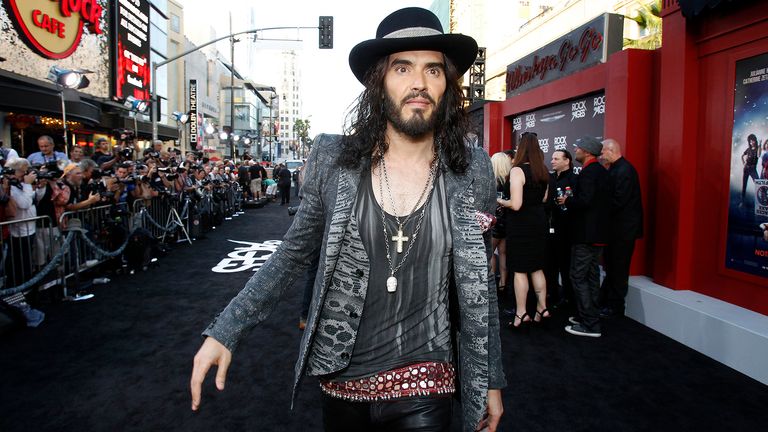 "The limo driver was turning around a few times because I was saying no, but he ripped a hole – more than one hole – in the tights that I was wearing," she says.
Sarah says they drove straight to Brand's house where they had consensual sex.
"I mean, it was consensual. I didn't say no," she said, "but I feel like there's a fine line between being forced and being coerced, you know, like being in a situation where the only way out is just to get it over and done with and leave."
She claims Brand then refused to call her a taxi until she performed oral sex on him.
"I wanted to leave and I said, 'I need to get a taxi'. And he said, 'I'm not going to get you a taxi until you do this', which was a sex act."
She describes feeling "really trapped" and wanting to "scale that house."
Sky News has reached out to Russell Brand's representatives for comment.
Read more:
The allegations in full
Stars' past warnings resurface
From drug addict to controversial comedy star
'No, no, no'
The BBC, meanwhile, has said it is looking into new allegations by another woman who claimed he exposed himself to her.
The woman, whom the BBC is naming 'Olivia', said she was working in the same building as Brand 15 years ago in Los Angeles when the incident happened.
She claims she answered the door to Brand and his team, and when she went into the bathroom she noticed he was behind her.
Speaking to the BBC, she claims Brand said he was going to have sex with her, to which she replied "no, you're not".
Olivia then alleges Brand showed her his genitals to which she responded with "no, no, no".
She says she returned to her desk afterwards and texted a BBC employee in the office about what had happened.
The employee told her that he knew because Brand was talking about it in the studio, on Radio 2.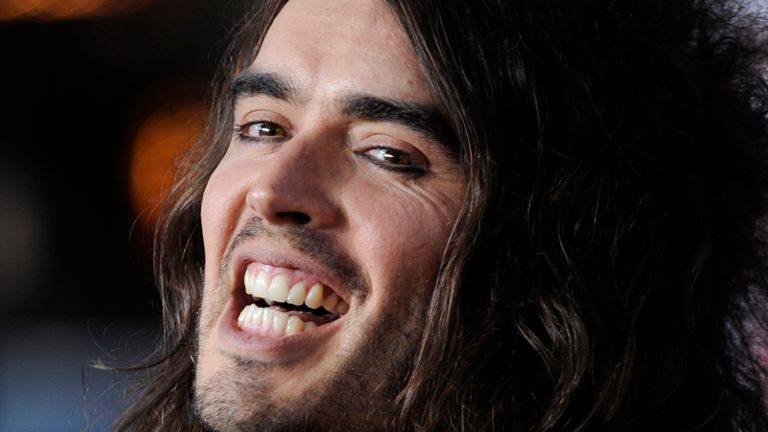 In the broadcast, which aired on 21 June 2008, Brand is heard speaking to his co-presenter Matt Morgan about it.
Morgan said: "[It's been] 25 minutes since he showed his w**** to a lady," and referred to "the receptionist".
Brand is apparently heard laughing in the background.
According to the BBC report, Olivia never made a complaint, but management was informed in 2019 and no formal action was taken.
The BBC said it was sorry to hear the allegations and would investigate them as part of a review into Brand's time at the BBC.
In a statement reported on BBC News, Matt Morgan said: "I was not aware until now of the nature of this encounter.
"I've expressed my regrets now looking back at the impact of the show and this is a further example.
"The recent coverage has been very distressing to read and I reiterate my absolute condemnation of any form of the mistreatment of women."
Dispatches programme makers speak

'Open secret'
Comedian Nish Kumar has also spoken out, on his Pod Save The UK podcast, describing the presence of alleged sexual predators as an "open secret" on the comedy scene.
Brand, 48, has previously been accused of rape, sexual assault and abuse by four other women between 2006 and 2013.
He has denied all the claims – saying that his relationships have always been consensual.
The accusations were first reported by the Sunday Times, The Times, and Channel 4's Dispatches earlier this month.
The Metropolitan Police subsequently said it had received a sexual assault allegation against Brand dating back to 2003.
As a result, a number of organisations have now cut ties with the presenter.
C4 boss: Brand allegations 'disgusting'

The latest to end its association with Brand is the Treasures Foundation, which said it had been "extremely saddened" by the allegations.
In a statement, the charity said it was "founded on Christian principles" and is "totally committed to advocating for the voices of women".
It continues: "As a result of the recent media investigation into Russell Brand, we have made the decision to no longer receive any support from Mr Brand, and the Stay Free Foundation.
"Moving forward our focus remains on the women under our care."