Home Secretary Suella Braverman has called for a reform of the international asylum system, saying it is no longer fit for purpose.
Speaking in Washington DC, Ms Braverman outlined how she believed the current system was "outdated".
She branded the number of displaced people in the world as an "epoch-defining challenge" – the same language the government uses to describe China.
Politics latest: Sir Ed Davey announces big cancer plan
Uncontrolled and illegal migration is an "existential challenge for the political and cultural institutions of the West", she said, adding that "uncontrolled immigration, inadequate integration, and a misguided dogma of multiculturalism have proven a toxic combination for Europe over the last few decades".
Part of her speech criticised how current levels of migration have led to "undermining the stability and threatening the security of society" in "extreme cases".
She said: "We are living with the consequence of that failure today. You can see it play out on the streets of cities all over Europe. From Malmo, to Paris, Brussels, to Leicester."
"If people are not able to settle in our countries, and start to think of themselves as British, American, French, or German, then something is going badly wrong," she added.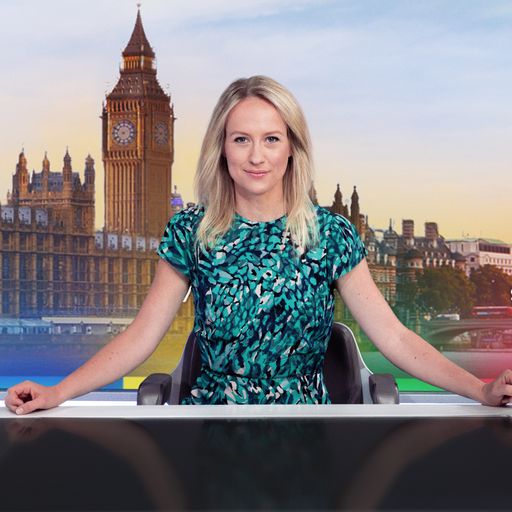 Politics Hub with Sophy Ridge
Sky News Monday to Thursday at 7pm.
Watch live on Sky channel 501, Freeview 233, Virgin 602, the Sky News website and app or YouTube.
Ms Braverman said "we now live in a completely different time" to 1951 when the UN Human Rights Convention was signed.
She went on: "Is the Refugee Convention in need of reform?
"What would a revised global asylum framework look like?
"How can we better balance national rights and human rights, so that the latter do not undermine national sovereignty?"
Read more:
Braverman orders review into 'political activism' in policing
Govt not ruling out electronic tagging to control migrants
Ms Braverman also questioned whether courts have redefined asylum to be granted for people suffering "discrimination" instead of "persecution" – especially in the context of someone who is gay or a woman.
"Where individuals are being persecuted, it is right that we offer sanctuary?
"But we will not be able to sustain an asylum system if in effect, simply being gay, or a woman, and fearful of discrimination in your country of origin, is sufficient to qualify for protection."