Meta has "surrendered" the lease on one of its London offices as tech firms continue efforts to slash costs.
The parent firm of Facebook and Instagram let the space at 1 Triton Square from British Land, the FTSE 250 commercial property company, in 2021 but never moved in.
Meta paid £149m to break the lease, which was understood by analysts at BNP Paribas to have 18 years left to run.
British Land said that despite the payment, the company's exit would reduce its earnings per share by 0.6% over the six months to next March.
But it said of the development in a trading statement: "Meta's surrender of our building at 1 Triton Square… enables us to accelerate our plans to reposition Regent's Place as London's premier Innovation and Life Sciences campus."
The decision leaves Meta with three other offices in the UK capital, including one owned by British Land.
Mark Zuckerberg – like bosses at rival firms in the technology space – has cut thousands of jobs to save costs in the tougher global economy.
As things like ad revenues have suffered, companies are under pressure to maintain vast investment budgets for risk of falling behind.
British Land's trading statement was largely upbeat.
The company, which has two other major property campuses in central London, is also the largest operator of retail parks in the UK.
Its portfolio, which includes Sheffield's Meadowhall, suffered terribly during the COVID pandemic due to restrictions on movement but it has been acquiring new sites since while clawing back a backlog of missed rents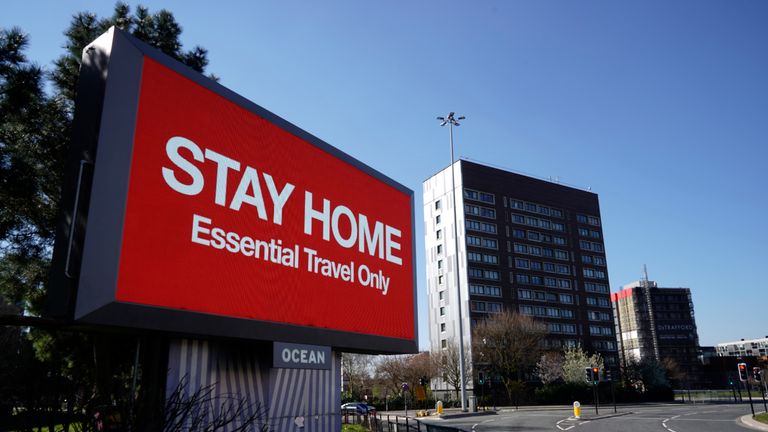 The property firm has a group occupancy rate of 97% despite the cost of living crisis and parallel cost-of-doing-business crisis.
Read more from business
Ofwat to return customer money as water firms underperformed
Hard-up UK live music venues in 'full blown crisis'
Chief executive Simon Carter told investors: "I am pleased with the continued momentum in the business.
"Operationally we are seeing strong leasing activity which reflects the exceptional quality of our portfolio and has resulted in our recent upgrade of the expected ERV (estimated rental value) growth in retail parks."