Three people have been killed in the Dutch port city of Rotterdam after two shootings at a university hospital and a home, police confirmed.
Police have confirmed three deaths so far, a 43-year-old teacher at the university and a 39-year-old woman, whose daughter, 14, was also shot and died after sustaining serious injuries.
A suspect was arrested under the helipad of the Erasmus Medical Centre, where one of the shootings took place.
The other attack took place at a nearby apartment. It is not clear if the two incidents are linked.
Police have detained a 32-year-old man and are investigating whether he was involved in both shootings.
The woman killed was the suspect's neighbour, according to the Dutch chief prosecutor.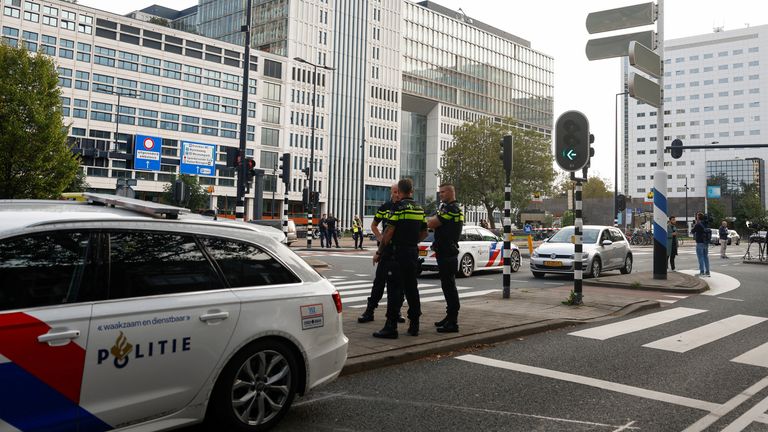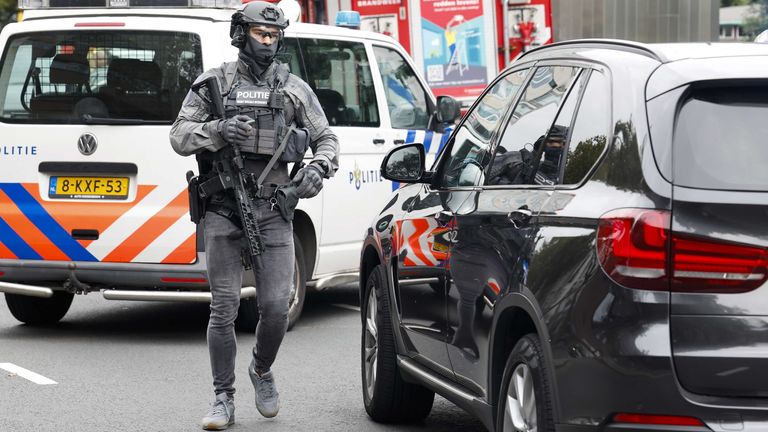 A man wearing military clothing carrying a handgun had opened fire in a classroom at the university hospital.
Police said there were no indications of a second shooter.
The number of victims have not been announced, as Rotterdam police said they were informing family members before releasing further details.
Police have entered the university hospital in search of victims.
Fires also broke out at both locations, local authorities said.
No motive for the shootings has been announced.
Dutch King Willem-Alexander and Queen Maxima said: "Our hearts go out to the family and friends of the victims of the violence this afternoon in Rotterdam.
"We also think of everybody who lived in fear during these terrible actions."