Five people have died and five were seriously injured after a truck crash caused a toxic gas to leak into the air in Illinois.
The accident caused a "large plume, cloud of anhydrous ammonia" that led to "terribly dangerous air conditions" after the tanker spilled more than half its load after rolling over in a ditch, Effingham County officials said.
Around 500 people within a one-mile radius of the gas leak in Teutopolis were evacuated after team of hazmat specialists, firefighters and police officers attended the scene once it was safe.
The gas, anhydrous ammonia, is a flammable, "colourless, highly irritating gas with a pungent, suffocating odour," according to the Centers for Disease Control and Prevention.
Kim Rhodes, the county coroner, said three of the five dead includes one adult and two children under the age of 12 from the same family.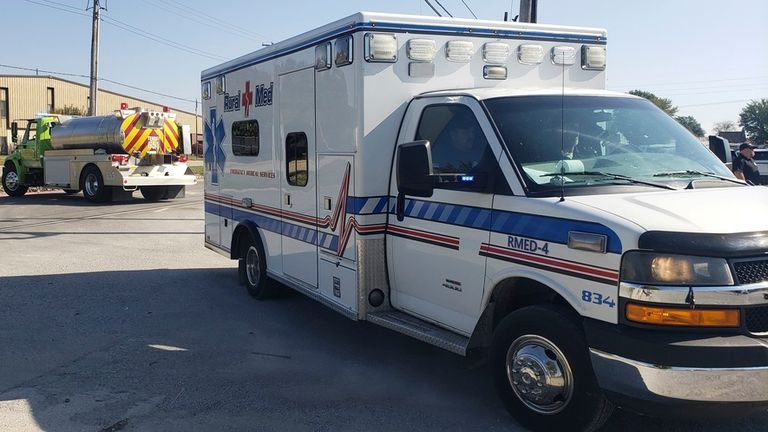 Two other adults were also killed, with five others airlifted to hospital.
Police did not clarify if the deaths were a result of the crash or the leak.
Read more from Sky News:
New York flooded as city's infrastructure struggles
Man charged with Tupac murder
Duchess of York 'shocked and saddened' after murder of ex-assistant
Anhydrous ammonia is largely used by farmers to add nitrogen fertiliser to soil.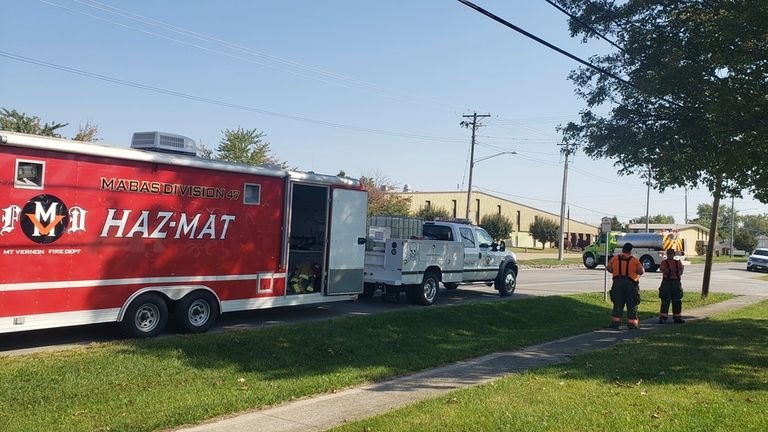 If the gas comes into contact with humans it can cause irritation to the eyes, nose and respiratory tract leading to swelling and narrowing of the throat.
Approximately 4,000 gallons of the substance was released after the crash, the Environmental Protection Agency (EPA) said in a statement. The leak has been partially patched.
"It's terrible. It's bad stuff if you are involved in breathing it, especially because it gets in your airways, in your lungs and it burns," Effingham County Sheriff Paul Kuhns said.