Rishi Sunak has promised he will cut taxes now the government has achieved its pledge to halve inflation by the end of the year.
The prime minister has been under pressure from many in his party to reduce the tax burden – which currently sits at a 70-year high – ahead of the next election, and rumours have been swirling that such policies could be announced in the autumn statement on Wednesday.
Politics live: Vallance giving evidence to COVID inquiry
Making a speech in north London on his economic plans, Mr Sunak said his "argument has never been that we shouldn't cut taxes – it's been that we can only cut taxes once we have controlled inflation and debt".
And with the change in inflation – confirmed last week by the Office for National Statistics (ONS) to have dropped to 4.6% – it was time for the government to "begin the next phase" of its plan and "turn our attention to cutting tax".
The prime minister did not reveal what taxes would be for the chop, but they are expected to be confirmed on Wednesday when Chancellor Jeremy Hunt delivers his statement in the Commons.
Can the chancellor lift the gloom? Watch live coverage on Sky News of the autumn statement from 11am on Wednesday.
During his speech, Mr Sunak said: "I want to cut taxes, I believe in cutting taxes, what clearer expression could there be of my governing philosophy than the belief that people, not government, make the best decisions about their money.
"But doing that responsibly is hard. We must avoid doing anything that puts at risk our progress of controlling inflation, and no matter how much we might want them to, history shows that tax cuts don't automatically pay for themselves.
"And I can't click my fingers and suddenly wish away all the reasons that taxes had to increase in the first place – partly because of COVID and Putin's war in Ukraine and partly because we want to support people to live in dignity in retirement with a decent pension and good health care which will cost more as the population ages."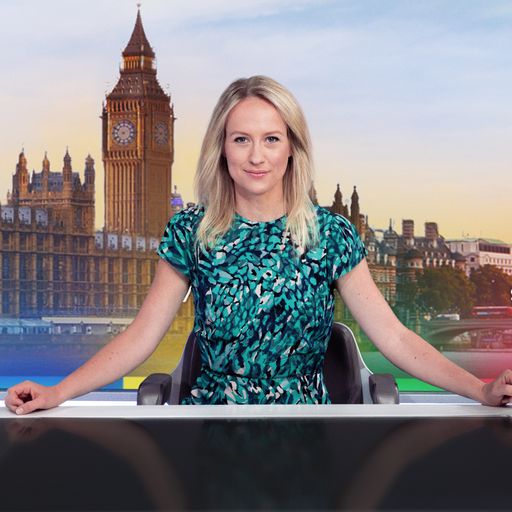 Politics Hub with Sophy Ridge
Sky News Monday to Thursday at 7pm.
Watch live on Sky channel 501, Freeview 233, Virgin 602, the Sky News website and app or YouTube.
But, the prime minister added: "Now that inflation has halved and our growth is stronger, meaning revenues are higher, we can begin the next phase and turn our attention to cutting tax."
The prime minister said the government "can't do everything at once", and it would take "discipline" to "prioritise" what should be reduced.
However, he promised to make the reductions "in a serious, responsible way, based on fiscal rules", adding: "Over time we can and we will cut taxes."
Chancellor: 'Tax burden is too high'

Over the weekend, Mr Hunt insisted the focus of the upcoming budget would be on growth for business, telling Sky News he wanted to help create a "productive, dynamic, fizzing economy".
But the chancellor also said "everything is on the table" when asked about swirling rumours over possible tax cuts.
Sky's deputy political editor Sam Coates understands taxes on personal incomes will fall in Wednesday's statement, as the government also seeks to help households with the cost of living crisis.
In the latest edition of the Politics at Jack and Sam's podcast, by Sky News and Politico, he said the cut was unlikely to be on the basic rate of income tax though.
Click to subscribe to Politics at Jack and Sam's wherever you get your podcasts
However, the head of the Institute for Fiscal Studies, Paul Johnson, warned there was "no headroom there at all" for major tax cuts.
The economist said chancellors could "always find a few billion in a budget or an autumn statement if they want to", but the public finances were "in such a mess" due to the amount being spent on debt interest that there wasn't a lot of wriggle room for Mr Hunt.