The founder of the world's largest crypto exchange has stepped down – and pleaded guilty to breaking anti-money laundering laws.
Changpeng Zhao's shock departure from Binance comes as part of a $4bn (£3.2bn) settlement that has been reached with US regulators.
It is the culmination of a multi-year investigation into the trading platform, and the billionaire – known as "CZ" – is set to be sentenced next year.
The case bears similarities to the collapse of FTX, which was the world's second-largest exchange – and Sam Bankman-Fried was found guilty on fraud charges earlier this month.
Bankman-Fried was convicted of misusing billions of dollars in funds belonging to customers, and now faces the prospect of spending decades behind bars.
In court on Tuesday, Zhao admitted that he had failed to take steps to prevent money laundering at Binance.
The embattled entrepreneur lives in the United Arab Emirates, which does not have an extradition treaty with the US.
But his lawyer told a court in Seattle: "He decided to come here and face the consequences. He's sitting here. He pled guilty."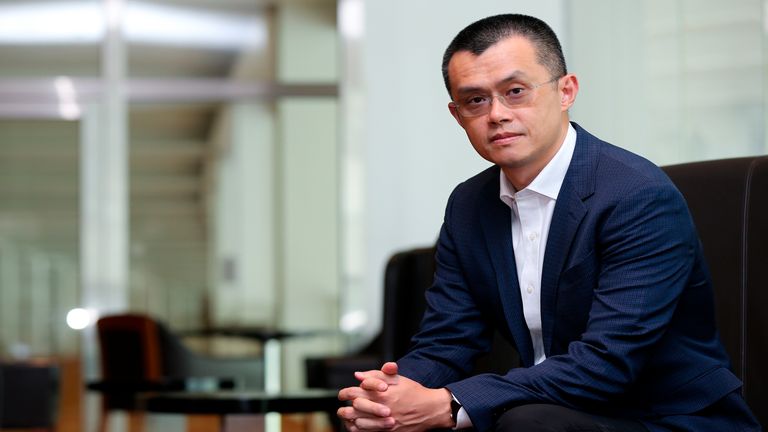 Zhao has also vowed to return when he is sentenced, telling the judge: "I want to take responsibility and close this chapter in my life. I want to come back. Otherwise I wouldn't be here today."
In separate developments, the US Securities and Exchange Commission sued Binance and Zhao in June – accusing the company of artificially inflating trading volumes, diverting customer funds, and misleading investors.
This is the latest setback for the sector, which has been left reeling after a slew of controversies and hacks.
Major cryptocurrencies – including Bitcoin and Ether – fell as markets digested the news.
Reports also suggest that Binance customers are pulling funds from the platform.